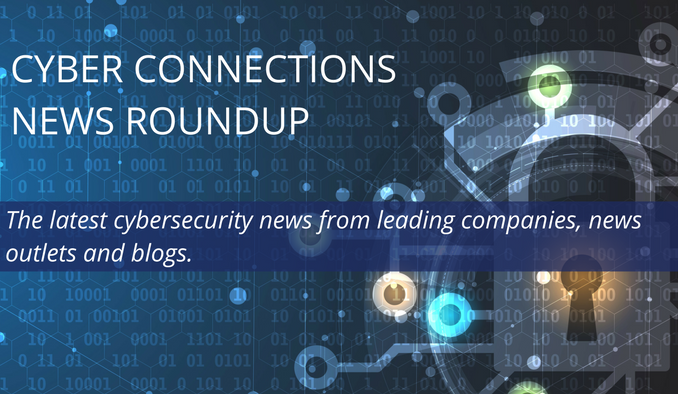 Get the latest cybersecurity news from leading companies, news outlets and blogs.
Cyber Connections News Roundup is a bi-weekly brief of online links to news stories and commentary of interest to the cybersecurity community, delivered on the second and fourth Tuesday of each month. Articles are selected for their newsworthiness, timeliness, potential impact, and reach.
September 7
Microsoft and Google to Invest $30 Billion in Cybersecurity
According to a recent article on https://thehackernews.com, Google and Microsoft said they are pledging to invest a total of $30 billion in cybersecurity advancements over the next five years. Microsoft will invest $20 billion over the next five years to deliver advanced security solutions, in addition to making available $150 million in technical services to help federal, state, and local governments with upgrading security protections. Google will invest over $10 billion to bolster cybersecurity, including expanding zero-trust programs, helping secure the software supply chain and enhancing open-source security. Read more.
New Federal Recruiting Program Aims to Fill Cybersecurity Positions
According to a recent article on www.thehill.com, the Biden administration on August 27 announced it was establishing a program to recruit and train people to serve in digital positions within the federal government and address issues related to the COVID-19 pandemic and cybersecurity concerns. Called the U.S. Digital Corps, the program will launch later this year as a two-year fellowship for 30 initial participants. Program participants will work at federal agencies during their two years, with initial host agencies including the General Services Administration (GSA), the Department of Veterans Affairs, the Centers for Medicare and Medicaid Services, and the Consumer Financial Protection Bureau. Read more.
Wiper Malware and Malicious AI Top List of Emerging Cyber Threats in US
A recent article on Yahoo!Finance !, Wiper malware as one of the top-five emerging cyber threats in the US. Wipers are a type of malware that can be even more destructive than ransomware because they are designed for the sole purpose of erasing data. Iran, for example, has been implicated in a series of wiper attacks against Israel recently. Additionally, the emerging field of artificial intelligence (AI) will lead to smarter and autonomous malware that can adapt to changing circumstances and learn how to improve its tactics to pull off more advanced attacks. Read more.
Recent McAfee Research Reveals Vulnerabilities in Infusion Pump Software
According to a recent report on www.cyberscoop.com, McAfee researchers have found multiple vulnerabilities in infusion pump software that a skilled hacker could use to alter a patient's medication dose to a potentially unsafe level. The vulnerabilities were detected in equipment made by multinational vendor B. Braun that are used in pediatric and adult health care facilities in the US. While there are no reports of malicious exploitation of the flaws, the research illustrates the challenge of securing devices developed decades ago from today's digital threats. The research comes with caveats, however. The attack scenario requires a hacker to first access the local network on which the devices run, and the infusion pumps must be on standby rather than in use. Medical professionals also monitor doses administered by infusion pumps and are trained to spot irregularities. Read more.
Stemming Ransomware Attacks By Modeling the Nonvirtual World
In a recent New York Times opinion piece, Paul Rosenzweig, an attorney and former Department of Homeland Security staffer, maintains that the way to stop ransomware attacks is to tackle the problem at its root – making it harder for criminals to profit from these attacks. And the US government can make it harder by more aggressively regulating cryptocurrencies and limiting their use as an anonymous payment system for unlawful purposes. In the physical world, kidnappings for ransom are unsuccessful because as soon as victims are exchanged for cash, the criminals put themselves at great risk of identification and capture. Adopting and enforcing regulations for the cryptocurrency industry that are equivalent to those that govern the traditional banking industry would be a start. Read more.