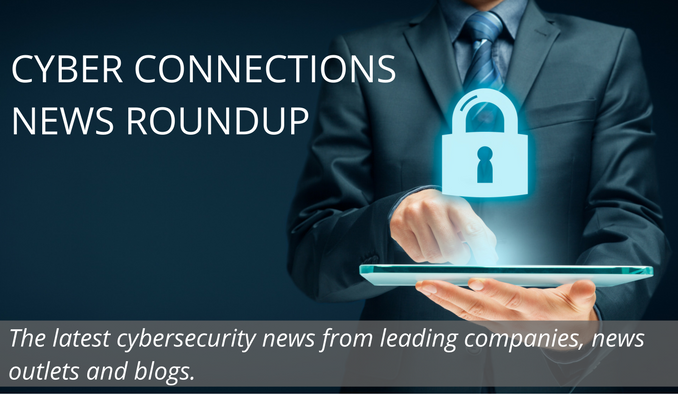 Get the latest cybersecurity news from leading companies, news outlets and blogs.
Cyber Connections News Roundup is a bi-weekly brief of online links to news stories and commentary of interest to the cybersecurity community, delivered on the second and fourth Tuesday of each month. Articles are selected for their newsworthiness, timeliness, potential impact, and reach.
December 1
UMGC Cyber Experts Predict Rise in Attacks on Software, Cloud and Critical Infrastructure in 2021
This year, the Covid-19 pandemic has had an impact on how we work, conduct business, socialize, learn and simply go about our daily routines. It also has affected the security of the workplace and individuals with a rise in phishing, ransomware and other types of malicious attacks. Meanwhile, the lead-up to the November 3 election exposed both the real—and imagined—vulnerabilities in the nation's disparate voting systems. Read our top six trends and predictions to watch for in 2021, according to University of Maryland Global Campus cybersecurity faculty experts Valorie King, program director for UMGC Cybersecurity Management and Policy; Bruce DeGrazia, collegiate professor, Cybersecurity Management and Policy; and James Robertson, program director for Cyber DevOps. Read more.
Is the Healthcare Industry Under Cyber Attack?
According to a recent article on https://threatpost.com, hackers are setting their sights on healthcare. In the article, cyber experts explore why hospitals are being singled out and what any company can do to better protect themselves. Namely, as systems are stretched to the limits by COVID-19 and technology becomes an essential part of everyday patient interactions, hospital and healthcare IT departments have been left to figure out how to make it all work together, safely and securely. And the connectivity of devices within the  hospital is exponentially increasing the attack surface. Read more.
Senate Sends Internet of Things Cybersecurity Improvement Act (H.R. 1668) to President
By a unanimous consent, the U.S. Senate voted to send the IoT Improvement Act to the White House for the President's signature. As reported on https://cisomag.eccouncil.org, the bill, first introduced in 2017 and reintroduced in 2019, passed the U.S. House of Representatives in September 2020 by voice vote. The new IoT legislation, which is backed by Reps. Will Hurd (R-Tex.), Robin Kelly (D-Ill.), Sens. Mark Warner (D-Va.), and Cory Gardner (R-Colo), mandates the U.S. National Institute of Standards and Technology (NIST) to create recommendations to address cybersecurity issues and release guidelines for government agencies that align with the NIST recommendations. Read more.
Trump Fires CISA's Krebs, Instrumental in Securing the 2020 Election from Interference and Disinformation
President Donald Trump on Nov. 17 fired Chris Krebs, director of the Department of Homeland Security's Cybersecurity and Infrastructure Security Agency. Krebs, who helped protect the 2020 election from hacking and disinformation, had repeatedly debunked baseless claims from Trump and his allies of widespread electoral fraud while generally avoiding mentioning the president by name, according to an article on www.cyberscoop.com. Trump tweeted Tuesday evening that he fired Krebs because his agency issued a "highly inaccurate" statement that the 2020 election was secure. The White House also forced the resignation of Krebs' deputy, Matt Travis, on Tuesday evening. Travis' resignation from CISA makes Brandon Wales, CISA's executive director, the acting head of the agency. Read more.
Rotating Assignments Will Boost Federal Cyber Workforce Says OPM
The Office of Personnel Management (OPM) is encouraging federal agencies to use rotational cybersecurity assignments to build and sustain a federal cybersecurity workforce and create a pipeline of cybersecurity talent, according to a recent article on www.fedscoop.com. According to a Nov. 18 memo from OPM acting Director Michael Rigas, 120-dayd assignments will allow cybersecurity practitioners to learn new skills through hands on experience and provides the individuals with a more comprehensive understanding of the complexity and depth of cybersecurity work across the Federal Government. Read more.