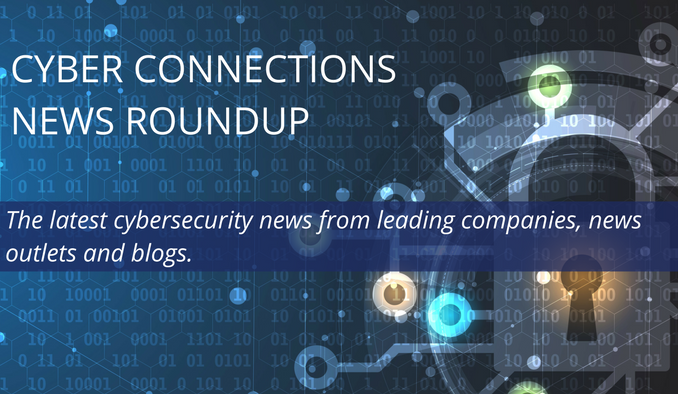 Get the latest cybersecurity news from leading companies, news outlets and blogs.
Cyber Connections News Roundup is a bi-weekly brief of online links to news stories and commentary of interest to the cybersecurity community, delivered on the second and fourth Tuesday of each month. Articles are selected for their newsworthiness, timeliness, potential impact, and reach.
November 17
Continued Learning and Passion are Key Career Success Cyber Professionals Say
Breaking into cybersecurity and choosing the right path, said a trio of former University of Maryland Global Campus students, often depends on one's academic and professional goals. UMGC graduates Jordan Bennet, Kimberly Mentzell and Tony Punturiero  agreed that the recipe for cyber career success usually includes the combination of early experiences and influencers, continual learning and a passion for the discipline. The three alumni shared their practical experiences in achieving their career aspirations as participants of a late October webinar, moderated by Dianne O'Grady-Cunniff, director of the Maryland Center for Computing Education, that was part of the university's National Cybersecurity Awareness Month observance. Read more. 
Department of Defense Names New Cyber Chief
The Department of Defense has announced that has Dave McKeown will be its next chief information security officer (CISO), according to a recent report on www.fedscoop.com. McKeown is a long-time government IT and security official who served most recently at the Department of Justice. He replaces former CISO Jack Wilmer, who departed in July to lead a private security company. Before leading enterprise services at DOJ, McKeown ran enterprise services and cybersecurity for the DOD's Joint Service Provider, an IT service that, among other things, supplies Wi-Fi to the Pentagon. He is also a retired Air Force officer. Read more.
New (ISC)2 Workforce Study Shows that Cybersecurity Talent Gap Is Narrowing
(ISC)², the nonprofit association of certified cybersecurity professionals – released the findings of its 2020 Cybersecurity Workforce Study. For the first time, the study indicates a year-over-year reduction in the cybersecurity workforce gap, due in part to increased talent entry into the field and uncertain demand due to the economic impact of COVID-19. According to an article on www.securitymagazine.com, the research, conducted from mid-April through June 2020, reveals that the cybersecurity profession experienced substantial growth in its global ranks, increasing to 3.5 million individuals currently working in the field, an addition of 700,000 professionals or 25% more than last year's workforce estimate. Read more.
New (ISC)2 Perception Study Reveals Barriers to Entry for Cyber Jobs
Meanwhile, a recent article on www.helpnetsecurity.com examines some of the barriers that are preventing job seekers from considering a career in cybersecurity. The recent 2020 (ISC)² Cybersecurity Perception Study asked 2,500 people across the U.S. and the U.K. who don't currently work in cybersecurity roles and have never worked in the field about how they view cybersecurity workers, whether they would consider entering the field, and what's stopping them from doing it. Although most participants viewed cybersecurity professionals as smart, technically skilled individuals, only 8% considered working in the field at some point. One of the biggest deterrents to entering the field was the distorted perception that you must highly specialized, technical skills. Read more.
US Seized Domains with Ties to Iranian Influence Campaigns
The U.S. Department of Justice has seized 27 internet domains, including four that the feds say were targeted directly at U.S. audiences, according to a recent report on www.cyberscoop.com. Iran's Islamic Revolutionary Guard Corps (IRGC) unlawfully used the domains to "covertly influence" opinions in the U.S. and elsewhere, the department said in an announcement on Nov. 4. In early October, the feds seized 92 domains under similar allegations. Later that month, the Treasury Department sanctioned five Iran-linked organizations for spreading disinformation and making other attempts to sow discord in the U.S. Read more.