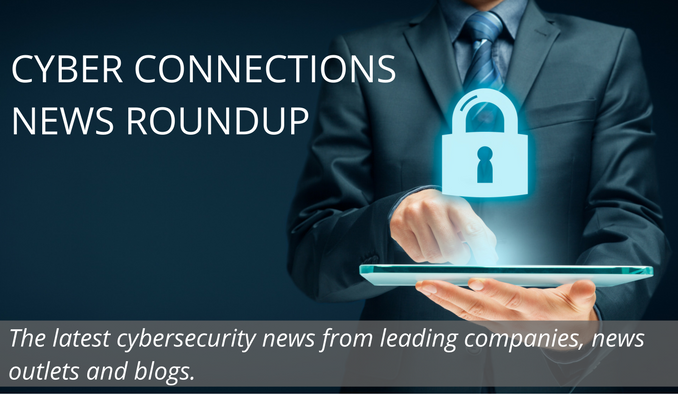 Get the latest cybersecurity news from leading companies, news outlets and blogs.
Cyber Connections News Roundup is a bi-weekly brief of online links to news stories and commentary of interest to the cybersecurity community, delivered on the second and fourth Tuesday of each month. Articles are selected for their newsworthiness, timeliness, potential impact, and reach.
October 6
UMGC Recognizes Cybersecurity Awareness Month with a Jam-Packed Webinar Series
How safe is the election process from hacking? How can schools best provide a quality education through digital means? How has remote education and work increased cyber exposure? During the month of October, University of Maryland Global Campus cyber faculty and industry guests will share their insights into these topics and many more as we recognize and promote Cybersecurity Awareness Month with a webinar series to promote online safety and best practices. Learn more.
Supply Chain Attacks and Credential and Identity Theft Top List of Financial Services Cyber Threats
According to a recent article on www.securitymagazine.com, malicious threat actors continue to take advantage of financial services organizations as they reconfigure vulnerable supply chains and offer more digital experiences. Summarizing a new Accenture report, "2020 Future Cyber Threats: The latest extreme but plausible threat scenarios in financial services," working from home has also opened a pandora's box of new attack vectors and workforce challenges — including those from insider threats. The Accenture report is based on research by the Accenture cyber threat intelligence team and highlights its top six threats. Read more.
Twitter Hires New Cyber Chief after Well Publicized Breach
Following its well-publicized breach in July, Twitter has hired Rinki Sethi as its new chief information security officer (CISO), according to a recent report on https://techcrunch.com. Sethi served as CISO at cloud data dmanagement company Rubrik, and previously worked in cybersecurity roles at IBM, Palo Alto Networks and Intuit. In the new role at Twitter, overseeing the company's information security practices and policies, Sethi will report to platform lead Nick Tornow. Sethi also serves as an advisor to several startups, including LevelOps and Authomize, and cybersecurity organizations, including Women in Cybersecurity. Read more.
House Passes Cyber Grant Program for State and Local Governments
The U.S. House of Representatives on Wednesday passed legislation to create a new federal grant program supporting state and local government cybersecurity efforts, according to a recent report on https://statescoop.com. The State and Local Cybersecurity Improvement Act, introduced in February and initially sponsored by a bipartisan group of members of the House Homeland Security Committee, directs the Department of Homeland Security to distribute $400 million annually to states, which could then redistribute their awards to local entities to defend themselves from online threats. Read more.
Healthcare Organizations Fall Short on Cybersecurity
A recent article on https://securityboulevard.com discusses the findings of the annual report by cybersecurity healthcare services provider CynergisTek, Moving Forward: Setting the Direction, released last week and based on the risk assessments performed across 300 organizations. This year's report found that just 44% of healthcare providers — hospital and health systems, hospitals, physician practices, ACOs, and Business Associates — met the criteria details within the National Institute of Standards and Technology's Cybersecurity Framework (NIST CSF). Some organizations, the report found, actually lost ground. The report found that just having a bigger budget didn't necessarily mean better security outcomes. Interestingly, some organizations with bigger budgets performed more poorly than their smaller counterparts who had less to invest. Read more.