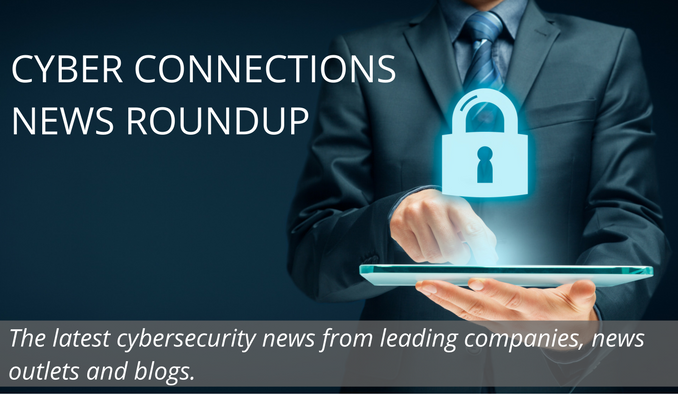 Get the latest cybersecurity news from leading companies, news outlets and blogs.
Cyber Connections News Roundup is a bi-weekly brief of online links to news stories and commentary of interest to the cybersecurity community, delivered on the second and fourth Tuesday of each month. Articles are selected for their newsworthiness, timeliness, potential impact, and reach.
September 8
Hackers Drain $7.5 Million from Jewish Federation of Greater Washington
An article on www.washingtonpost.com reports that the Jewish Federation of Greater Washington was hacked recently, which drained $7.5 million from its endowment fund and funneled the money into international accounts. The North Bethesda, Md.-based nonprofit, which works with more than 100 organizations, first discovered the hack Aug. 4, when its IT contractor detected suspicious activity in an employee's email account. According to the article, the initial attack targeted an employee using a personal computer while working from home. Read more.
Sixteen-Year-Old Junior Arrested for Hacking Miami-Dade Online School System
Just as schools across the country began educating students online, police in Miami-Dade County, Florida arrested a Miami high school student on Sept. 3 for allegedly carrying out a series of cyber attacks targeting Miami-Dade County Public Schools' online learning system. According to a recent article on https://abcnews.go.com, a 16-year-old junior at South Miami Senior High School in Miami-Dade County, Florida, carried out several Distributed Denial-of-Service attacks that disrupted teaching and learning across the district. Read more.
Understanding Cybersecurity Shortfalls is Key to Mitigating Remote Learning Risks
Online courses, whether hybrid in-person and online instruction or entirely remote, can create major cybersecurity risks, according to a recent article on https://edtechmagazine.com. To defend against threats, colleges and universities must keep up with evolving security postures in a rapidly changing cybersecurity landscape. This article looks at some common online-learning security shortfalls, including: a lack of IT funding; a lack of trust in digitally delivered higher education; and a lack of preparation in cybersecurity issues related to online learning. Read more.
Russia Ramps Up Attacks on Mail-in Voting
According to a recent article on www.cyberscoop.com, the Russian government continues to attack mail-in voting and sow divisions among voters leading up to the U.S. election. According a Department of Homeland Security memo, Russia will continue amplifying criticism of vote-by-mail amid the COVID-19 pandemic in an effort to undermine public trust in the electoral process. Moscow's denigration of the vote-by-mail process mirrors criticisms leveled by President Trump, who has baselessly claimed that mail-in voting can lead to widespread fraud. Read more.
Are Small Businesses More Likely Targets of Cyber Criminals
A new survey by the National Cyber Security Alliance (NCSA) found that the majority of small businesses believe they are targets of cybercriminals. The Zogby Analytics survey, which was commissioned by the NCSA, polled 1,006 small business decision makers and revealed that 88% of small businesses believe that they are at least a somewhat likely target for cybercriminals, including almost half (46%) who believe they are a very likely target. Read more.