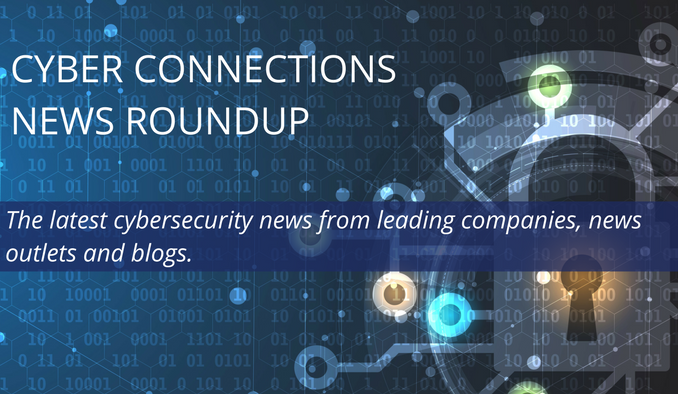 Get the latest cybersecurity news from leading companies, news outlets and blogs.
Cyber Connections News Roundup is a bi-weekly brief of online links to news stories and commentary of interest to the cybersecurity community, delivered on the second and fourth Tuesday of each month. Articles are selected for their newsworthiness, timeliness, potential impact, and reach.
September 22
Sen. Warner Urges Additional Protection for K-12 Schools Against Cyber Attacks
According to a recent report on https://augustafreepress.com, U.S. Sen. Mark R. Warner (D-VA) is urging the U.S. Department of Education to develop guidance and disseminate best practices for K-12 schools and institutions of higher education and to work with school districts to develop a comprehensive, risk-based funding request from Congress. The request follows a ransom ware incident at Fairfax County Public Schools, the largest school system in Virginia. In a letter to Education Secretary Betsy DeVos, Sen. Warner recommended providing schools with guidance, including awareness campaigns, risk management, threat mitigation, cybersecurity posture reviews, and resiliency. Read more.
Veterans Administration Hit With Data Breach
The Department of Veterans Affairs notified veterans Monday morning of a data breach that resulted in the exposure of 46,000 veterans' personal information. According to a report on www.fedscoop.com, the breach appears to have stemmed from unauthorized users accessing an application within the Financial Service Center (FSC) to steal payment away from community health care providers. Malicious actors used social engineering techniques and exploited authentication protocols to gain access to the system. Read more.
Predictive Techniques in AI Key to Identifying Cyber Attacks
Artificial Intelligence (AI) systems can have three kinds of impact, according to a recent article on www.analyticsinsight.net. AI can grow cyber threats (amount); change the character of these dangers; and present new and obscure dangers. AI-fueled cyber attacks could likewise be available in more powerful, finely targeted and advanced activities. Accordingly, in a mix of defensive techniques and cyber threat detection, AI will move towards predictive techniques that can identify Intrusion Detection Systems (IDS) pointed toward recognizing illegal activity within a computer or network, or spam or phishing with two-factor authentication systems. Read more.
Chinese and Iranian State-backed Hackers Target Biden and Trump
According to a report on www.cyberscoop.com, hackers linked with the Chinese government tried to breach associates of the Joe Biden campaign, while hackers with reported connections to the Iranian government targeted President Donald Trump's reelection campaign, Microsoft warned Thursday. The Chinese hacking group, which Microsoft calls Zirconium, has attacked high-profile individuals associated with the election. Meanwhile, Phosphorous, the Iranian group, has continued to try to break into the personal accounts of Trump campaign associates. The hacking attempts against the Biden and Trump campaigns were unsuccessful, Microsoft said. Read more.
White House Issues Cybersecurity Principles to Protect Investment in Space
The Space Policy Directive-5, signed by President Trump on Sept. 4, details a list of recommended best practices for securing the information systems, networks and radio-frequency-dependent wireless communication channels that together power US space systems, according to a recent article on www.infosecurity-magazine.com. Examples of malicious cyber-activities harmful to space operations include: spoofing sensor data; corrupting sensor systems; jamming or sending unauthorized commands for guidance and control; injecting malicious code; and conducting denial-of-service attacks. Among the recommended best practice principles was the use of risk-based, cybersecurity-informed engineering. Read more.