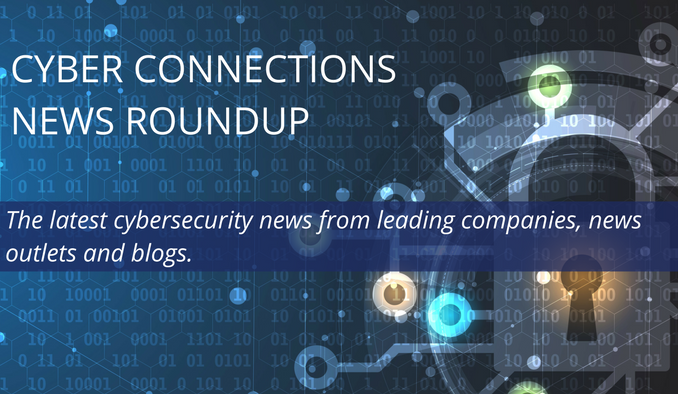 Get the latest cybersecurity news from leading companies, news outlets and blogs.
Cyber Connections News Roundup is a bi-weekly brief of online links to news stories and commentary of interest to the cybersecurity community, delivered on the second and fourth Tuesday of each month. Articles are selected for their newsworthiness, timeliness, potential impact, and reach.
August 25, 2020
Four COVID-era Cybersecurity Threats College and University CISOs Must Tackle
A recent article on https://universitybusiness.com boils the COVID-related cybersecurity threats down to four – phishing, theft of research a rise in the number of employees working remotely and cyber hygiene. The cybersecurity challenges colleges and universities face during the COVID pandemic are growing more in scale rather than in types of risks. Threats on campuses include an increase in phishing attacks, efforts to steal COVID research, and protecting a greater number of employees working remotely. Read more.
Is More Oversight Needed in Financial Sector for Cloud Computing and Cybersecurity
On Aug. 5, the Office of the Comptroller of the Currency (OCC) handed down a cease and desist order to Capital One for its "failure to establish effective risk assessment and management processes before migrating its information technology operations to a cloud operating environment," according to a recent article on www.forbes.com. Although bank executives are more confident than ever that cybersecurity policies are being well executed, the fear is that they are being lulled into a false sense of security because they have yet to feel the cybersecurity impact of cloud computing. Read more.
Executive Order Bans Transactions with TikTok, WeChat Parent Companies
President Trump issued two executive orders on Aug. 6 that will ban transactions with Chinese tech companies ByteDance and Tencent as of Sept. 20, according to a report on www.cyberscoop.com. The two companies own the widely popular applications TikTok (owned by ByteDance) and WeChat (owned by Tencent), both of which have been characterized as national security threats. The action against TikTok comes as Microsoft is in talks to purchase the service. Read more.
Scammers Are Using Fake COVID-19 News to Defraud Victims
According to a report on www.cyberscoop.com, scammers are relying on false news articles about the COVID-19 pandemic in an attempt to trick readers into signing up for fake cures. A network of content farm websites are masquerading as legitimate news sites as part of an attempt to scam Americans, according to research published Wednesday by RiskIQ. The company's research found that several of the advertisements loaded on these fake news sites led to subscription traps. Read more.
Cybersecurity Spending to Reach $123B in 2020
According to a new Gartner study, as reported on www.forbes.com, enterprise spending on cybersecurity continues to grow. While Gartner predicts IT spending will decline by 8% this year, security and risk management (cybersecurity) is predicted to grow 2.4%, down from a projected growth rate of 8.7% earlier this year. Spending on cloud security is predicted to increase by 33% becoming a $585M market this year. Security services are forecast to drive $64.2B in worldwide revenue this year comprising 51.9% of the total market. And data security will grow by 7.2% becoming a $2.8B market this year. Read more.