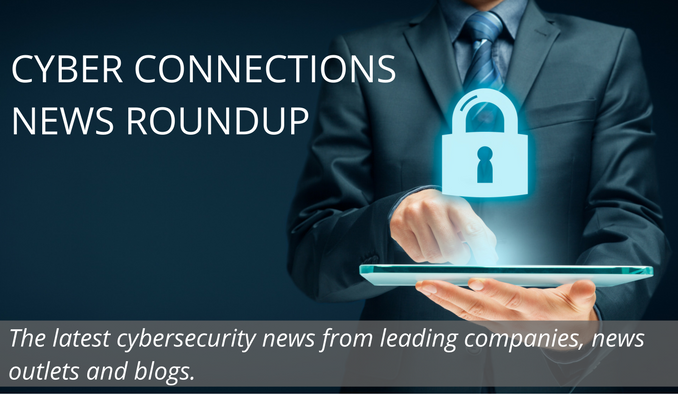 Get the latest cybersecurity news from leading companies, news outlets and blogs.
Cyber Connections News Roundup is a bi-weekly brief of online links to news stories and commentary of interest to the cybersecurity community, delivered on the second and fourth Tuesday of each month. Articles are selected for their newsworthiness, timeliness, potential impact, and reach.
July 14, 2020
Google Takes Bans Spyware Technology that Promotes Domestic Violence
According to a recent report on www.cyberscoop.com, Google will no longer allow advertisements or marketing in its network that promote spyware and surveillance technology used for intimate partner surveillance. More commonly known as stalkerware, these applications can facilitate and exacerbate domestic violence, monitoring a target's texts, phone calls, browsing history, geolocation and social media history. The policy update intends to bar advertisements or marketing in Google's ad network that perpetuates this kind of surveillance without targets' consent. Read more.
Most Organizations Fall Victim to Public Cloud Cybersecurity Incidents According to Sophos Report
According to a new market research report from British security software and hardware provider, Sophos, 70% of organizations hosting data or workloads in the public cloud experienced a security incident in the last year with multi-cloud organizations reporting up to twice as many incidents as single platform adopters. Specifically, the company's research found that 70% of organizations reported they were hit by malware, ransom ware, data theft, account compromise attempts, or crypto-jacking in the last year. Research, based on interviews with 3,521 IT managers hosting data and workloads in the public cloud, also found that data loss/leakage is the number one concern for organizations. Read more.
Most Employees Take Responsibility for Cybersecurity But Fall Short on Following Best Practices
The security firm Trend Micro, in a recent survey of more than 13,000 remote workers across 27 countries, found that most employees claim awareness of cybersecurity best practices but still fall short on abiding by them. According to a recent article on www.techrepublic.com, the findings of the survey highlighted a disconnect between employees being more aware of risks and them putting this knowledge into practice. For example, 72% of respondents claimed to have gained better cybersecurity awareness during the pandemic, with 81% agreeing that workplace cybersecurity falls partly on their shoulders. However, 56% of employees admitted to using a non-work application on a work device, with 66% admitting to uploading corporate data to that application. Read more.
Brazil Becomes Hot Bed for Cyber Crime
As deaths from COVID-19 surge in Brazil, so to are cyber crimes. Cyber criminals have set up new infrastructure to scam people who are desperate for relief, according to a recent article on www.cyberscoop.com. IBM has uncovered nearly 700 malicious websites related to COVID-19, the disease caused by the virus, in recent months. The criminals are impersonating government apps used to sign up for financial relief and sending people a flurry of text and email messages asking them to hand over their data. Read more.
U.S. Must Prepare for Adversaries to Take Advantage of Voting Challenges in a COVID-19 World
A recent commentary on www.baltimoresun.com warns that the cyber threats to voting systems may in fact elevate as adversaries see an opportunity to disrupt systems during the COVID-19 crisis. In addition to keeping poll workers and voters safe from viral transmission, there is a second major risk, according the article: how to keep the election itself secure from cyber threats. As states rush equip precincts with high-speed optical ballot scanners and distribute vote-by-mail request forms, election officials must continue to safeguard their IT infrastructure, including voter registration databases, electronic poll books used to check in voters, and websites publishing vital information about changes to voting processes. Read more.