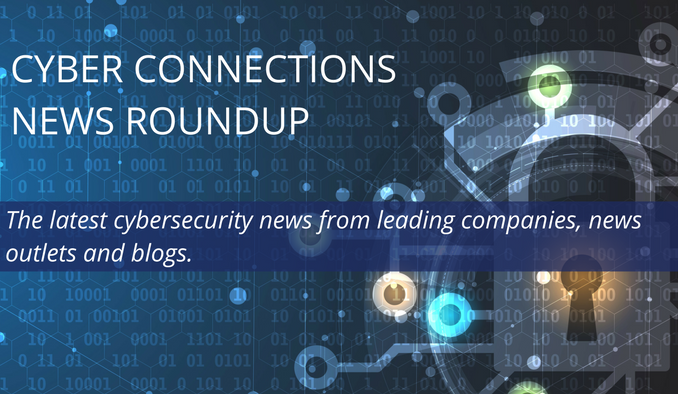 Get the latest cybersecurity news from leading companies, news outlets and blogs.
Cyber Connections News Roundup is a bi-weekly brief of online links to news stories and commentary of interest to the cybersecurity community, delivered on the second and fourth Tuesday of each month. Articles are selected for their newsworthiness, timeliness, potential impact, and reach.
June 2, 2020
Cyber LEAP Act Aims to Promote Innovation
The Senate Commerce Committee approved the Cybersecurity Competitions to Yield Better Efforts to Research the Latest Exceptionally Advanced Problems, or Cyber LEAP Act of 2020. Sponsored by Commerce Committee Chairman Roger Wicker (R-MS) and Senators Cory Gardner (R-CO) and Jacky Rosen (D-NV), the bill establishes a national series of Cybersecurity Grand Challenges so that the country can "achieve high-priority breakthroughs in cybersecurity by 2028." According to an article on www.csoonline.com, the challenges six key areas, including, among others: economics of a cyber attack; cyber training; and emerging technologies. Read more.
Cloud Security at Forefront of CISA Plans
According to a report on www.datacenterdymancis.com, Bryan Ware, the new assistant director of the Cybersecurity and Infrastructure Security Agency (CISA), briefed vendors during a presentation last week on a five-year roadmap for the agency. According to the report, CISA will shift as much as possible to the cloud, Ware said. "Having worked in other parts of the US government and commercial industry before coming to CISA, we're a bit of a slow or a late adopter of cloud," he said. "And so we are very aggressively now working to significantly expand our cloud capabilities." Read more.
Cyber Incidents Down in 2019
According to a recent article on https://www.fedscoop.com, latest annual Federal Information Security Management Act (FISMA) report to Congress shows there were 8% fewer cybersecurity incidents reported in fiscal 2019 across government. The report attributes this trend to improved risk management, as 73 federal agencies now meet the highest rating of "managing risks" in their CIO -assessed FISMA posture. That's up from 62 agencies the year prior and 33 in 2017. The report demonstrates that agencies are making significant progress in managing risk and also highlights that focused efforts to secure government mobile devices have been especially important in today's expanded telework environment, according to a statement from FISMA. Read more.
Old Dominion University Cyber Grants Help Boost Workforce and Local Economy
According to a recent article on www.pilotonline.com, in an effort to boost the cybersecurity workforce in the Hampton Roads area and spur economic development, the Coastal Virginia Center for Cyber Innovation, a cybersecurity program led by Old Dominion University, has just awarded $680,000 in research grants. Five teams comprising area researchers and private businesses received the grants. The projects include a variety of disciplines and local institutions. For example, ODU psychology professor Jeremiah Still is partnering with MI Technical Solutions in Chesapeake to teach Department of Defense personnel about the best practices for guarding against online attacks. That project received an $88,000 grant. Read more.
FBI Offers US Companies Insight into Uptick in Healthcare Hacking
A recent article on www.cyberscoop.com reports that criminal and state actors continue to target U.S. clinical trial data, trade secrets, and the "sensitive data and proprietary research of U.S. universities and research facilities. According to an FBI told advisory, these actions are "likely due to the current global public health crisis," as some nation-states shifting cyber resources to collect against the health care and public health sector, while criminals are targeting similar entities for financial gain. The advisory includes multiple examples since February of state-linked hackers trying to compromise and retain access to the networks of organizations in the U.S. health care and public health sector. It is the latest in a series of warnings from U.S. officials about similar cybersecurity incidents as the race for a coronavirus vaccine intensifies. Read more.