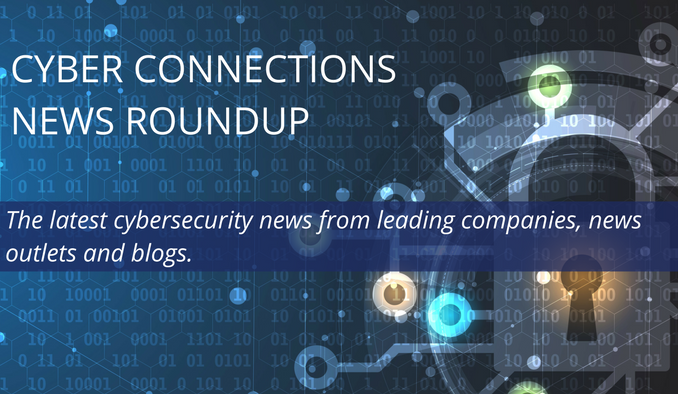 Get the latest cybersecurity news from leading companies, news outlets and blogs.
Cyber Connections News Roundup is a bi-weekly brief of online links to news stories and commentary of interest to the cybersecurity community, delivered on the second and fourth Tuesday of each month. Articles are selected for their newsworthiness, timeliness, potential impact, and reach.
May 5, 2020
Cybersecurity Positions Shift During Pandemic
A recent article on www.techtarget.com reports that cybersecurity job functions have changed and that cyber attacks are on the rise. According to the (ISC)2 COVID-19 Cybersecurity Pulse Survey, conducted in April, found that 81% of cybersecurity professionals said their job function has changed during the COVID-19 pandemic, while at the same time, 23% reported cyber attacks at their organizations have increased since transitioning to remote work. While 81% of respondents said their organizations view security as an essential function right now, 47% said they have been taken off some or all of their typical security duties to assist with other IT-related tasks. Read more.
NSA Provides Cybersecurity Guidance, Assessments for COVID-19 Telework
The National Security Agency (NSA) recently provided guidance to help organizations select and safely use collaboration services to support the increase in remote work during the COVID-19 pandemic, according to a recent article on https://healthitsecurity.com. The guide is designed to help organizations and the workforce to make more informed decisions about choosing collaborative technologies and associated risk exposure. The guide is aimed at government employees, but healthcare providers will be able to benefit from the resources as well, as many providers have shifted to tele-health solutions. Read more.
Burden of Zoom Security Falls Largely on Users
From "Zoombombing" to sharing user information with Facebook and leaking data to LinkedIn, a recent article on www.digitalprivacy.com highlights the flaws in the Zoom platform, which has taken off during the COVID-19 social distancing as millions are staying home for work and school, and points to users' writing their own encryption as a major pitfall. Programmers in China, for example, wrote their own encryption code for the platform, using a security standard far more vulnerable than the widely accepted AES-256 encryption method approved by the U.S. government. The article quotes Michelle Hansen, a professor of cybersecurity at University of Maryland Global Campus, who maintained, "While Zoom has made significant improvements to secure their platform, the responsibility is at the user's discretion." She advised users to treat your meeting as your house. "Be a good host, manage your guest list and use settings to mitigate possible risks." Read more.
Hackers Hit "Smart" Parking Meters
According to an article on https://statescoop.com, CivicSmart, a company that sells "smart" parking meters and technology used by parking-enforcement agencies, was recently the victim of a ransom ware attack that also exposed some of its internal files on a website maintained by the hackers responsible. The Milwaukee-based firm was hit last month with a form of ransom ware known alternatively as Sodinokibi or REvil. The incident, noticed in March by the Israeli security firm Under the Breach, suggested that attackers were preparing to publish as much as 159 gigabytes of data taken from CivicStart. Read more.
15% of Small Businesses Experienced a Cyber Threat in 2019
An article on www.securitymagazine.com, citing new information from The Manifest's Data Safety for Small Businesses: 2020 Cybersecurity Statistics report, claims that nearly one-fifth of small businesses (15 percent) say they experienced either a hack (seven percent), virus (five percent), or data breach (three percent) in 2019. The Manifest surveyed 383 small business owners and managers to better understand the challenges they had with cybersecurity in 2019 and how they plan to approach cybersecurity in the future. The most popular strategies for small businesses are limiting employee access to data (46 percent) and encrypting data (44 percent). Read more.