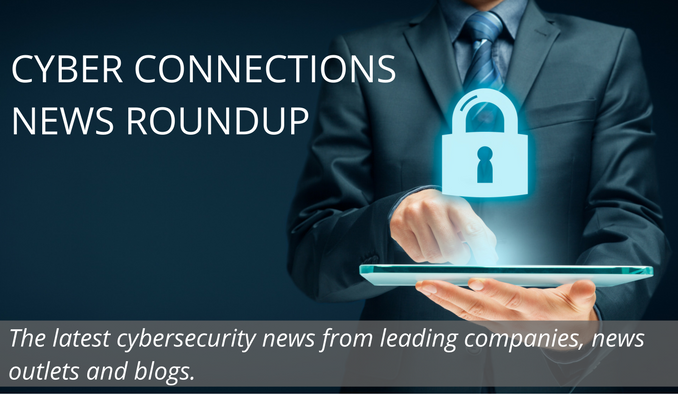 Get the latest cybersecurity news from leading companies, news outlets and blogs.
Cyber Connections News Roundup is a bi-weekly brief of online links to news stories and commentary of interest to the cybersecurity community, delivered on the second and fourth Tuesday of each month. Articles are selected for their newsworthiness, timeliness, potential impact, and reach.
February 25, 2020
Data Science Tools Are Helping Cybersecurity Teams Identify Threat Patterns
A recent article on www.ciodive.com offers insight into the trend of using data science tools to help security operation centers (SOCs) identify attack patterns and increase the chances of detecting threats. The trend is driven by the increase of cheap computing power afforded by the cloud, and the need for more sophisticated defenses against breaches. SOCs are using data science tools to enhance the speed and accuracy with which companies can identify threat patterns and where they lie. Read more.
Recent Ransomware Attack on Natural Gas Facility Serves as Warning to Industrial Companies
An article on www.cyberscoop.com reports that the Department of Homeland Security's cybersecurity agency recently responded to a ransomware attack on a natural gas compression facility that led the organization to shut down its operations for two days. Hackers were able to encrypt data on the unnamed facility's IT and "operational technology" network, a broad term for a network that oversees industrial processes. As a result, the facility shut down its various assets, including its pipelines, for two days, because it was longer able to read data coming from across its enterprise. Read more.
Accenture's Upstream Oil and Gas Digital Trends Survey Results Demonstrate Emphasis on Cybersecurity
In related news, the oil and gas sector is investing aggressively in cybersecurity in an effort to protect assets and reputations, according to the recently released results of Accenture's 2019 Upstream Oil and Gas Digital Trends Survey. In the global survey of 255 industry professionals, cybersecurity emerged as companies' top investment focus, and the technology driving the greatest impact on business performance. The survey was conducted in early 2019 but the results were only published this month. "As oil companies' operations come under increasing threat, cyber resilience becomes more important to stakeholders, consumers and government," said Rich Holsman, a managing director at Accenture who leads the digital practice in the company's Resources operating group. Read more.
Will the 2020 Census Be the Next Big Target for Hackers?
An article on www.washingtonpost.com details how lawmakers are growing concerned about hacking dangers targeting the 2020 Census after a watchdog detailed a number of cybersecurity challenges that should have been addresses already. A report released by the Government Accountability Office warns that the hacking danger could be compounded by social media misinformation spread by U.S. adversaries or pranksters falsely claiming that census data is corrupted or the count is rigged. Read more.
Tripwire Survey Sheds Light What Companies Are Doing to Bridge the Cybersecurity Skills Gap
Cybersecurity firm Tripwire recently announced the results a survey that examined how organizations and security pros are experiencing skills gap issues. The survey findings, based on the responses from 342 security professionals, revealed that 83 percent of respondents feel more overworked going into 2020 than they were in 2019. Moreover, according to the survey, 85 percent of respondents acknowledged that it became more difficult over the past few years to hire skilled cybersecurity professionals. Around 46 percent stated that they plan to use more managed services in 2020, and more than 50 percent of respondents said they will invest more cybersecurity training for their staff. Read more.