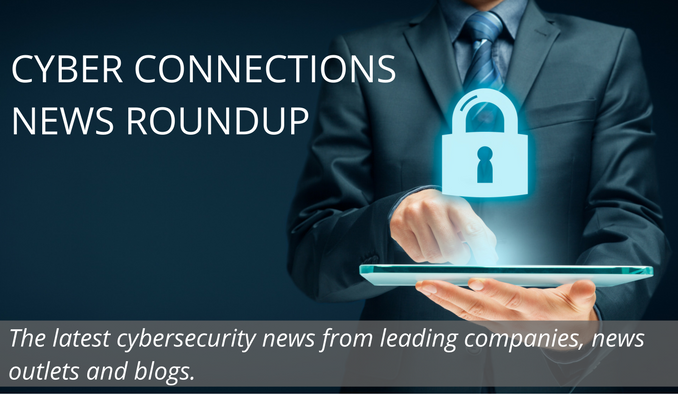 Get the latest cybersecurity news from leading companies, news outlets and blogs.
Cyber Connections News Roundup is a bi-weekly brief of online links to news stories and commentary of interest to the cybersecurity community, delivered on the second and fourth Tuesday of each month. Articles are selected for their newsworthiness, timeliness, potential impact, and reach.
January 28, 2020
Measuring Artificial Intelligence-Based Cybersecurity Readiness
A recent article on www.entrepreneur.com offers a look at how enterprises today can measure their readiness for adoption and implementation of artificial intelligence-based cybersecurity solutions. Because AI in the area of cybersecurity is relatively new, many organizations are hesitant to adopt it for their enterprises. As AI-based cybersecurity begins to pay dividends for some, it is wise to understand some parameters that can help gauge whether or not to make the leap into adoption. Read more.
Three Arrested in Indonesia for Magecart Attack
According to a report on www.cyberscoop.com, police in Indonesia have arrested three men accused of inserting malicious code into e-commerce websites to steal shoppers' payment data, an emerging hacking technique known as a Magecart-style attack. Interpol announced on Jan. 27 it coordinated a law enforcement operation that identified hundreds of websites that had been infected with malicious software used to collect customers' financial data and personal details. The Magecart attack relies on a malicious tool that attacks the JavaScript programming language, the digital equivalent of a "smash-and-grab robbery." Read more.
A Rise in Crypto Wars Predicted at Word Economic Forum
A blog post on www.weforum.org, as part of the World Economic Forum's annual meeting, predicts that more data will be created and collected than ever before, making policy attempts to protect this data more urgent. Data borders will continue to be drawn. As a result, crypto wars will proliferate as tech companies increasingly find it difficult to resist government calls for back doors to their systems. Moreover, as internet users increase in emerging economies the same challenges of disinformation and cyber attacks experienced in more cyber-advanced countries will occur, the article predicts. Read more.
Bezos Hack Signals Rise in Commercial Tools
An article on www.washingtonpost.com offers the Saudi hacking campaign (thought to have been orchestrated by the Saudi Crown Prince Mohammed bin Salman in 2018) compromised the cellphone of Amazon founder and Washington Post owner Jeff Bezos as an example of how even someone of Bezos's stature can be hacked with off-the-shelf tools. The escalation in the way nations use commercial hacking tools is fueling calls from officials and experts to ban the international sale of spyware, according to the article. Read more.
Senate Bill Would Require State Cybersecurity Coordinators
According to a recent article on www.scmagazine.com, bipartisan legislation introduced in the Senate on January 17 would create a federal program to bolster response to cyber attacks in states by installing cybersecurity coordinators. Under the Cybersecurity State Coordinator Act, sponsored by Sens. Maggie Hassan, D-N.H., Gary Peters, D-Mich., John Cornyn, R-Texas and Rob Portman, R-Ohio, the program would fall under the umbrella of the Department of Homeland Security (DHS) Cybersecurity and Infrastructure Security Agency (CISA) and would facilitate threat information-sharing as well as boost coordination between state and federal governments. Read more.