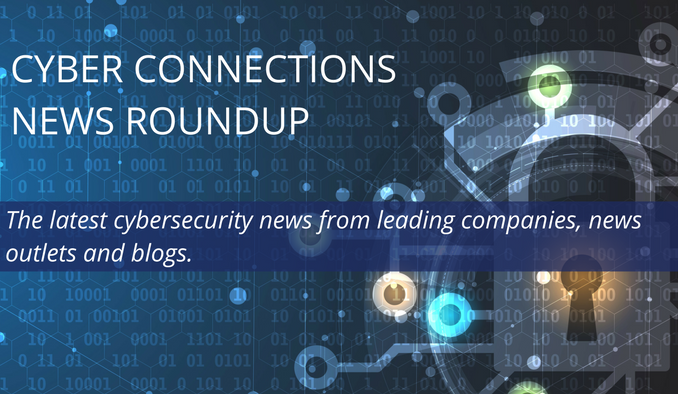 Get the latest cybersecurity news from leading companies, news outlets and blogs.
Cyber Connections News Roundup is a bi-weekly brief of online links to news stories and commentary of interest to the cybersecurity community, delivered on the second and fourth Tuesday of each month. Articles are selected for their newsworthiness, timeliness, potential impact, and reach.
January 14, 2020
Cyber Experts Warn of Threats After Iran Attacks
Many experts, including Dave Schroeder, a University of Wisconsin-Madison cybersecurity professor, predict that Iranian cyber bots or other foreign actors may retaliate following the recent attacks. In an interview on WMTV of Madison, Wisconsin, Schroeder, whose main focus is Iran cybersecurity, noted that in the immediate aftermath of the U.S. strike, "we saw Twitter start to be flooded with propaganda, misinformation, disinformation." Schroeder said that cyber attacks took flight and pro-Iranian bots and trolls started spreading false narratives about the U.S. following the airstrike that killed Iran's top general. Read more.
The Convergence of IT and OT Devices Ushers in Wave of New Risks
The rapid convergence of IT (internet technology) and OT (operational technology), which traditionally operated in two separate worlds, is creating cybersecurity gaps, according to a recent article on www.rfidjournal.com. Roughly 50 percent of industrial assets will be connected to some sort of network or Internet-based data-collection system by 2020, but because many OT systems were never designed for remote or Web access, not all connectivity exposures were considered, thus creating a major security challenge and operational risk that the manufacturing industry will need to address in 2020 and beyond. Read more.
New Voting Machines Vulnerable to Hacking
According to a Washington Post report, new voting machines that hundreds of districts will use for the first time in 2020 don't have enough safeguards against hacking by Russia and other U.S. adversaries, according to a study from researchers at the University of Michigan. The study provides an independent review of the machines called ballot-marking devices, or BMDs, which at least 18 percent of the country's districts will use as their default voting machines in November. The results, according to the Post article, are a major blow for voting machine companies and election officials, who have touted BMDs as a secure option in the wake of Russia's 2016 efforts to compromise U.S. election infrastructure. Read more.
Latest Accenture Acquisition Signals Dominance in Managed Security Services Sector
Accenture Security plans to acquire Symantec's Cyber Security Services business from Broadcom, according to multiple reports, including an article on www.infosecurity-magazine.com. No financial terms were disclosed regarding the acquisition, but the deal is expected to close in March 2020. The deal is the latest in a long line of acquisitions by Accenture Security in the threat intelligence and cybersecurity fields. Already in Accenture's cyber-stable are déjà vu, Security, iDefense, Maglan, Redcore, Arismore, and FusionX. With this latest acquisition, Accenture Security will become one of the main players on the managed security services stage. Read more.
New Survey Offers Insight into Constraints in Cybersecurity Salaries
According to a report on https://securityboulevard.com, despite a shortage of cybersecurity expertise, a global salary survey of 1,324 cybersecurity professionals found nearly half the respondents (48%) earn less than $50,000 a year. Only 36% earn more than $70,000 a year, according to the survey, conducted by Cynet, a provider of tools for detecting breaches. The survey also found that cybersecurity professionals with the same level of experience generally make equivalent salaries regardless of whether they have a degree in computer science or a related engineering field. The report also noted that people who transitioned from an IT occupation to a cybersecurity position earned more than their peers who started out in cybersecurity. Read more.