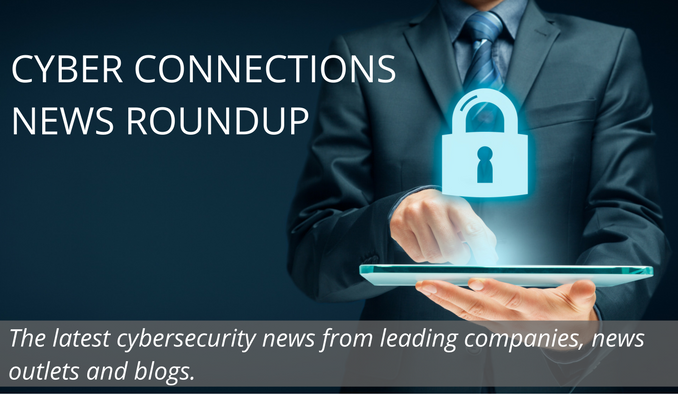 Get the latest cybersecurity news from leading companies, news outlets and blogs.
Cyber Connections News Roundup is a bi-weekly brief of online links to news stories and commentary of interest to the cybersecurity community, delivered on the second and fourth Tuesday of each month. Articles are selected for their newsworthiness, timeliness, potential impact, and reach.
December 3, 2019
Cybersecurity Among Top Challenges for U.S. Postal Service
Cybersecurity ranks among the top critical management challenges of the United States Post Office (USPS), according to a recent article on www.meritalk.com. The USPS's Semiannual Report to Congress, released on Nov. 25, warns that IT modernization leaves the agency vulnerable to cyber threats. "As information technology and the cyber threat landscape evolves, security continues to be an ongoing challenge," according to the report. Read more.
New China Cryptography Law Raises Concerns Over Data Protection

A recent report on www.gatestoneinstitute.org has enumerated several concerns about China's Cryptography Law, which becomes effective on January 1, 2020. The new law demonstrates Beijing's "determination to seize from foreign companies all their communications, data, and other information stored in electronic form in China." Under the new law, Chinese officials will be permitted to share seized information with state enterprises, which has given rise to questions about how these enterprises will be able to use that information against their foreign competitors. Read more.
Healthcare Data Breaches Cost Industry $4 Billion, 2020 Will Be Worse
According to a new survey by Black Book Market Research LLC, 96% of IT professionals agree that data attackers are outpacing their medical enterprises, holding providers at a disadvantage in responding to vulnerabilities. The company surveyed more than 2,876 security professionals from 733 provider organizations to identify gaps, vulnerabilities and deficiencies that persist in keeping hospitals and physicians vulnerable to cyber attacks. Thus far in 2019, healthcare providers continued to be the most targeted organizations for industry cybersecurity breaches with nearly 4 out of 5 breaches, whereas successful attacks on health insurers and plans maintained with more sophisticated information security solutions with little change year to year. Read more.
New Bipartisan Cybersecurity Bill Aims to Improve Coordination Between States and DHS
On November 21, the Senate unanimously passed the State and Local Government Cybersecurity Act, a bill that directs the Department of Homeland Security to assist state and local governments with cybersecurity. According to an article on www.fifthdomain.com, the bill, introduced by Sens. Gary Peters, D-Mich, and Rob Portman, R-Ohio, aims to improve cybersecurity coordination between states and DHS through the department's National Cybersecurity and Communications Integration Center (NCCIC). It allows the NCCIC to provide state and local officials with access to security tools and procedures, as well as participation in joint cybersecurity exercises. Read more.
Misaligned Market Incentives Are Main Roadblock to Satellite Cybersecurity
The satellite sector is under constant cyber attack, according to a recent article on www.satellitetoday.com covering a panel at the recent CyberSat 2019 conference. Panelists at a session on "emerging threats to the satellite sector" claim that Nation-state hackers aim to degrade U.S. space capabilities in order to cripple its economy or defeat its military when they need to. But the panelists agreed that the hardest thing to combat is misaligned market incentives in the sector. "Cybersecurity is costly and the incentive structure in the industry often doesn't reward investments in it," said Andrew D'Uva, president of the Providence Access Company, a communication satellite services firm. Read more.