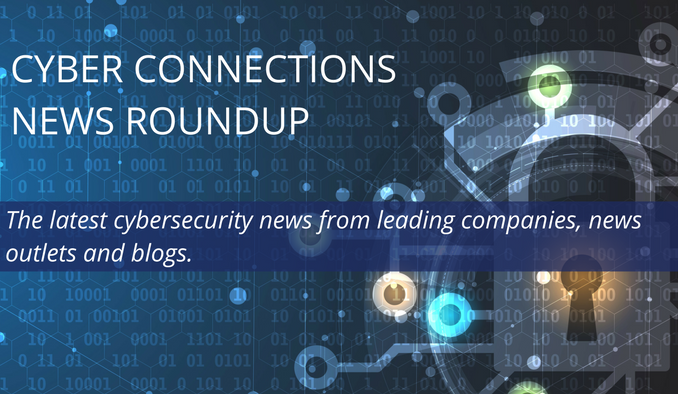 Get the latest cybersecurity news from leading companies, news outlets and blogs.
Cyber Connections News Roundup is a bi-weekly brief of online links to news stories and commentary of interest to the cybersecurity community, delivered on the second and fourth Tuesday of each month. Articles are selected for their newsworthiness, timeliness, potential impact, and reach.
November 19, 2019
Retail Industry Is Under Cyber Attack According to New Report
The retail industry is experiencing more breaches than any other industry in 2019, according to a new report by threat intelligence company IntSights, titled Cyber(attack) Monday: Hackers Target the Retail Industry as E-Commerce Thrives. High employee turnover, online and in-store locations, and increasing regulations guiding the sector toward protecting consumers are contributing factors for a high –pressure state, according to the report. Some of the top challenges to the retail industry in 2019 include: emerging dark web underground communities targeting retailers; and point-of-sale (POS) malware, web apps, and ransom ware. Read more.
FDA Works with Patients and Experts to Strengthen Device Cybersecurity
In a recent article on www.fda.gov, Amy Abernethy, principal deputy commissioner and acting chief information officer and Suzanne B. Schwartz, deputy director, Office of Strategic Partnerships and Technology Innovation, Center for Devices and Radiological Health, discuss how the U.S. Food and Drug Administration is working to address the cybersecurity risks associated with medical devices that are increasingly more advanced and interconnected. Over the past six years, the FDA has strengthened its relationships with cybersecurity experts, manufacturers and other federal government agencies to ensure security. More recently, the FDA has been engaging with patients and patient advocacy groups in order to balance patient needs with cybersecurity concerns. Read more.
DHS Offers Cybersecurity Recommendations for Small Healthcare Providers
The Department of Homeland Security Cybersecurity and Infrastructure Agency (CISA) has released best-practice cybersecurity recommendations to help small healthcare provider organizations bolster their security programs, according to a recent article on www.healthitsecurity.com. The guidelines are aimed at helping small- and medium-sized provider organizations with basic security mechanisms, given their limited resources. CISA developed the recommendations in partnership with small businesses and smaller government agencies. Read more.
AT&T Poll on 5G Cybersecurity Challenges Points to Shared Security Model
Software-defined networking, authentication and a shared security model were the key takeaways from a new report from AT&T Cybersecurity on 5G. The ninth annual Cybersecurity Insights Report was based on interviews with 704 cybersecurity professionals across various markets (from North America, India, Australia, and the United Kingdom), all from companies with over 500 employees and all interviewed in August and September 2019. According to the survey, 72.5% of the respondents said their level of concern about 5G security was high or medium-high. According to an article on www.multichannel.com, a big reason for a shared security model for 5G is the number of IoT devices–billions–that will be connected. Read more.
TikTok Under Increasing Cybersecurity Scrutiny
TikTok, the Chinese-owned social media platform, has experienced a meteoric rise in popularity over the past two years, but now competitors and lawmakers are calling the app a potential threat to national security. According to a recent report on www.businessinsider.com, Kiersten Todt, a former cybersecurity advisor to President Obama, said she believes those concerns are warranted. Todt attributes the risk to the near-unilateral control the Chinese government holds over local companies and its demonstrated interest in collecting peoples' data. Read more.