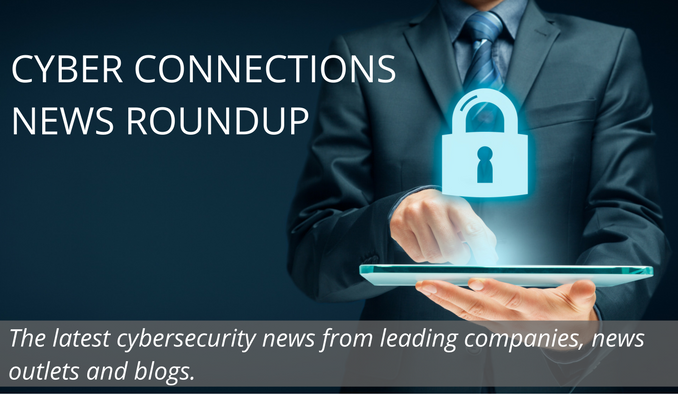 Get the latest cybersecurity news from leading companies, news outlets and blogs.
Cyber Connections News Roundup is a bi-weekly brief of online links to news stories and commentary of interest to the cybersecurity community, delivered on the second and fourth Tuesday of each month. Articles are selected for their newsworthiness, timeliness, potential impact, and reach.
March 12, 2019
Hackers Penetrate Three U.S. Colleges
Hackers recently breached admissions files at three private colleges, Oberlin College in Ohio, Grinnell College in Iowa and Hamilton College in New York. According to a www.washingtonpost.com report, applicants to each of the three colleges received a suspicious email offering them the chance to buy their admission files. For a fee, the sender promised access to confidential information in the applicant's file, including comments from admissions officers and a tentative decision. The emails demanded thousands of dollars in ransom from prospective students for personal information the hackers claimed to have stolen. Read more.
New Study Predicts Steep Growth in Cybersecurity Market
According to a new study by Absolute Markets Insights, the cybersecurity market will grow at a CAGR of 13.5 percent over the forecast years (2019 – 2027). Cyber attacks, predicted as the fastest growing type of crime worldwide during this period, are predicted to drive this increase. Emerging technologies, such as machine learning and big data, are also increasingly causing several industries to become more vulnerable to exploitation and cyber-attacks. Read more.
AT&T Launches Cybersecurity Division
AT&T announced at last week's RSA Conference (March 4-8) a new standalone security division, AT&T Cybersecurity. The new unit, according to a recent report on www.sdxcentral.com, combines technology and threat intelligence from Alien Vault, which A&T acquired last year, and AT&T's security consulting and managed services. AT&T also announced that it has become the first North American operator to join the Global Telco Security Alliance, a group launched last year by Etisalat, Singtel, SoftBank, and Telefónica to share threat intelligence and security best practices. Read more.
Winning the War on Cybersecurity Starts Young
In a recent opinion post on www.forbes.com, Danny Pehar, managing director of security awareness at Cytelligence, maintains that instilling cybersecurity knowledge and awareness in the next generation of Internet users is the key to making progress in winning the war on cybersecurity. Sharing digital information has become such a big part of our every day lives that it has become vital that we teach children how to determine whether or not certain information is sensitive and how it needs to be protected. The bottom line, according to Pehar, is teaching young people about risk. "Everything in cybersecurity begins and ends with the understanding that if you have data, then you have cyber risk," he said. Read more.
Should Selling Products Now Mean Selling Trust?

A recent article Harvard Business Review article illuminates two conflicting trends: an increased reliance on software and technology in just about every aspect of our lives and the inherent privacy and security vulnerabilities that come with the territory. More and more companies are adopting the philosophy that successfully selling products means selling trust – the ability safeguard the relationship with customers by being honest about the dangers of data in the digital age. Read more.