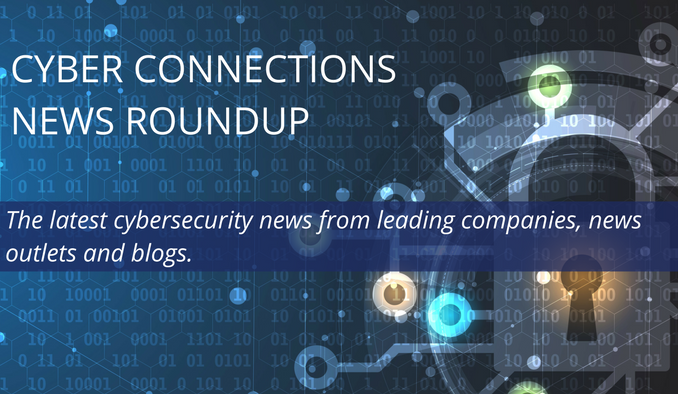 Get the latest cybersecurity news from leading companies, news outlets and blogs.
Cyber Connections News Roundup is a bi-weekly brief of online links to news stories and commentary of interest to the cybersecurity community, delivered on the second and fourth Tuesday of each month. Articles are selected for their newsworthiness, timeliness, potential impact, and reach.
February 26, 2019
Expect Supply Chain Cybersecurity to Take Center Stage at Upcoming RSAC 2019
According to a recent report on www.techtarget.com, supply chain and infrastructure security are expected be the main focus of this year's RSA Conference from March 4-8 at the Moscone Center in San Francisco. RSAC 2019. According to Britta Glade, senior content manager for RSAC, the most popular topic submissions this year were third-party risk and supply chain cybersecurity; network architecture and infrastructure changes; geopolitics; privacy; and frameworks. The conference agenda features seven sessions that primarily focus on supply chain issues. Read more.
DNC Issues Updated Cybersecurity Recommendations Ahead of 2020 Election
The Democratic National Committee has issued updated cybersecurity recommendations to prevent a recurrence of the hacking that affected the 2016 elections, according to an article on www.washingtontimes.com. The DNC's six-page "security checklist" contains steps for campaigns to safeguards their devices and accounts. The latest checklist, which updates similar guidance issued ahead of the 2018 midterm races, repeats earlier advice, such as using password managers and securing accounts with two-factor authentication, and adds new measures, such as reviewing privacy settings of social media accounts and answering online security questions without disclosing sensitive information. Read more.
Latest HIMSS Survey Points to Growing Influence of Security Leaders
A recent summary of the 2019 HIMSS U.S. Leadership Workforce Survey on http://www.healthleadersmedia.com suggests that rising cybersecurity, privacy, and security concerns in hospitals may overshadow other technology projects. Among the key takeaways for hospitals is the emergence of information security leaders as the third influential member of hospital IT leadership teams—following CIOs and senior clinical IT leaders, which may create tensions for some organizations. Read more.
Are the Responsibilities of Today's CISO Taking a Mental Health Toll?
No doubt, stress is a big part of the job of a Chief Information Security Officer (CISO). But a new global study of cybersecurity professionals may reveal the true extent to which the stresses and pressures of the job may negatively impact the health of today's CISO. In an article on www.forbes.com about a new survey, Life Inside the Perimeter: Understanding the Modern CISO report, commissioned by Nominet, 17 percent of respondents said that they had turned to medication or alcohol to help deal with that stress. Perhaps more alarming is that 91 percent of the CISOs surveyed said the levels of stress they were suffering was moderate or high and 60 percent rarely disconnected from their work role. Where does this stress come from? According to the survey, mainly from a lack of engagement with the C-Suite and the board. Read more.
CDSA Releases First TV, Film Cybersecurity Guidelines
The Content Delivery and Security Association (CDSA), which advocates for protection of media content, has issued its first TV and film security guidelines, notably focusing on cybersecurity. The goal of the guidelines is to create an industry security standard for preventing and otherwise defending against the unauthorized or unintentional access to intellectual property in an era of evolving security threats, particularly cyber threats, according to an article on www.broadcastingcable.com. The guidelines are billed as a must-have for any producer or crewmember that needs to secure their intellectual property on-set, near-set or on-location. Read more.