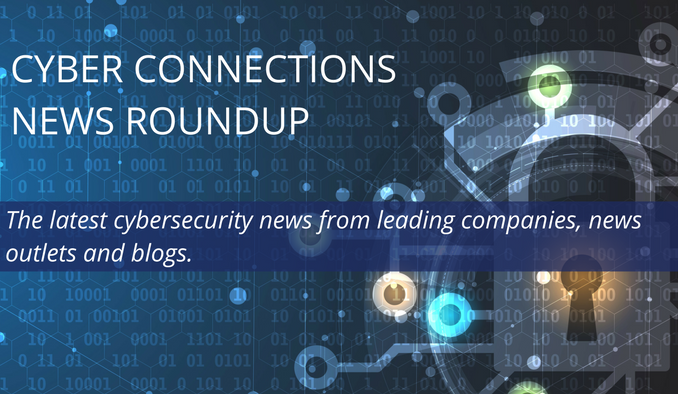 Get the latest cybersecurity news from leading companies, news outlets and blogs.
Cyber Connections News Roundup is a bi-weekly brief of online links to news stories and commentary of interest to the cybersecurity community, delivered on the second and fourth Tuesday of each month. Articles are selected for their newsworthiness, timeliness, potential impact, and reach.
February 12, 2019
Strategic Alignment Top Concern for CISOs in the New Year
In a recent article on http://www.techtarget.com, chief information security officers (CISOs) from a variety of industries weighed in on their top priorities for 2019, which focus mainly on aligning their objectives with their organization's strategic roadmap. In the article, Mansur Hasib, chair of the cybersecurity technology program in The Graduate School at UMUC, said that CISOs should develop strategic plans based on what the business needs and on its appetite for risk. Read more.
K-12 Schools Experienced 100-Plus Cyber Attacks in 2018
According to an article on http://www.campussafetymagazine.com, U.S. K-12 schools experienced 122 cyber attacks last year at 119 K-12 public education institutions, averaging out to an attack every three days, according to a new report on the misuse of technology in U.S. public schools from the K-12 Cybersecurity Resource Center. The report also found that data breaches were the most common type of attack, making up 46.7 percent of the 2018 cyber incidents in K-12 schools. Read more.
Could Huawei's Access to 5G Expand China's Surveillance State?
In a recent report on www.washingtonpost.com the Rob Strayer, the State Department's top cyber official, said that allowing Huawei and other Chinese companies into next-generation 5-G telecommunications networks may allow Beijing to expand its surveillance state around much of the globe. The argument from Strayer makes a compelling case against Huawei's inclusion in 5G networks and supports pressure by U.S. officials to ban the Chinese telecom giant from 5G in Canada, Britain, Europe and elsewhere. Read more.
Automotive Cybersecurity Market to Reach USD 912 billion by 2026
According to a new report by Acumen Research and Consulting, a provider of market intelligence and consulting services to information technology among other markets, the automotive cybersecurity market's current worth is nearly USD 191 million and projected to reach USD 912 million by 2026. The overall spending on cybersecurity, according to the report, is expanding to keep pace with the rise in cybercrimes and malware assaults. As a result, the automotive sector has rolled out new capabilities, but a surge in cybercrime is driving the need for efficient automotive cybersecurity solutions over the forecast period. Read more.
New Synopsys/SAE Study Highlights Risks in the Automotive Industry
In a survey conducted by the Ponemon Institute, Synopsis, Inc. and SAE International found that automotive manufacturers and suppliers are struggling to incorporate cybersecurity best practices throughout product development life cycle. Titled "Securing the Modern Vehicle: A Study of Automotive Industry Cybersecurity Practices" and based on a survey of global automotive manufacturers and suppliers, the report also reavealed that the majority of automotive professionals have concerns that their organizations' cybersecurity practices are not keeping pace with evolving technologies. Moreover, many organizations lack an established cybersecurity program or team. Read more.