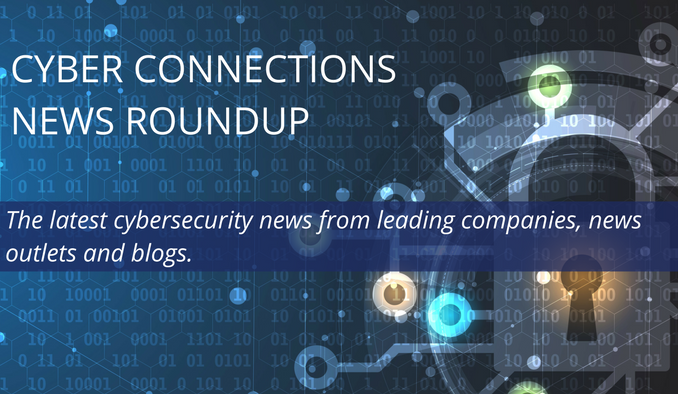 Get the latest cybersecurity news from leading companies, news outlets and blogs.
Cyber Connections News Roundup is a bi-weekly brief of online links to news stories and commentary of interest to the cybersecurity community, delivered on the second and fourth Tuesday of each month. Articles are selected for their newsworthiness, timeliness, potential impact, and reach.
January 15, 2018
Cybersecurity Implications of the Government Shutdown Could Have Long-term Implications
Furloughed workers and frozen funding has compromised our nation's defenses against foreign cyber attackers, according to cyber blogger Joseph Steinberg. As a very basic example, it is highly unlikely that updates and patches are being tested and applied in a timely fashion to all computers that need them. The shutdown is also having a dramatic impact on the ability of key federal departments and agencies, such as the Department of Homeland Security and the National Institute of Standards and Technology, to secure the private sector, according to a recent www.govtech.com report. Read more.
Compliance Costs and Mobile Attacks Top the List of APAC Cyber Predictions for 2019
According to a recent article on www.networksasia.net, China is the top source of security incidents in Asia, accounting for more than one-fifth (22.8%) of them, followed followed by India (18.4%) and Russia (11.3%). These insights were derived from research developed by Ensign InfoSecurity (EIS), from the period of October 2017 to March 2018. Key cybersecurity predictions for the APAC region include: rising compliance costs; growing attacks on mobile, cloud platforms and SCADA systems; an increased influence of artificial intelligence; and an increase in the complexity of attacks. Read more.
Airline Industry To Take a More Proactive Stance on Cyber Threats
Airports and airlines are industry leaders when it comes to physical security checks, such as baggage scans, restrictions on liquids, and random passenger searches. But now they are focusing more on online threats, according to a recent www.webtravel.com report. The wake-up call came last year, when Cathay Pacific, British Airways, Delta Air Lines and Singapore Airlines all experienced cybersecurity breaches that exposed the personal data of millions of travellers worldwide. Read more.
U.S. Education Industry's Cybersecurity Lags Behind 16 Other Sectors
According to a recent http://www.edweek.com article, the education industry has the worst cybersecurity vulnerability among 17 industry sectors. Citing a recent report by SecurityScorecard that surveyed 2,393 companies in the education industry, schools tend to underestimate the need for monitoring and protecting network infrastructures. The growth of computer-based assessments also creates cybersecurity concerns. Read more.
HHS Releases Voluntary Healthcare Cybersecurity Practices
In late December, the Department of Health and Human Services (HHS) released voluntary cybersecurity practices to the healthcare industry with the aim of providing practice guidelines to cost-effectively reduce cybersecurity risks. According to a report on www.healthcare-informatics.com, the "Health Industry Cybersecurity Practices (HICP): Managing Threats and Protecting Patients" publication aims to provide guidance to healthcare organizations of all types and sizes, ranging from local clinics to large hospital systems. The publication was produced in response to a mandate set forth by the Cybersecurity Act of 2015 Section 405(d), to develop practical cybersecurity guidelines to cost-effectively reduce cybersecurity risks for the healthcare industry. Read more.