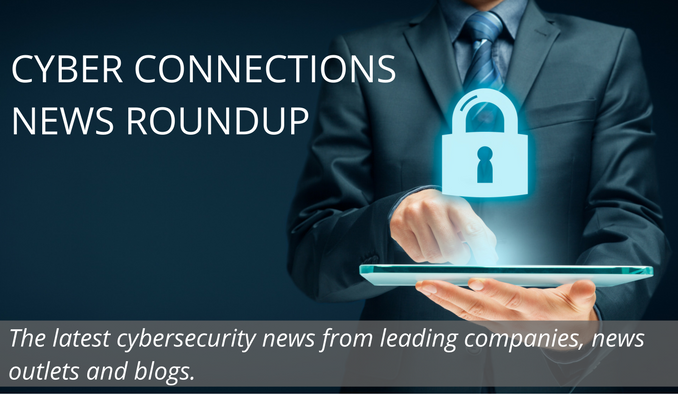 Get the latest cybersecurity news from leading companies, news outlets and blogs.
Cyber Connections News Roundup is a bi-weekly brief of online links to news stories and commentary of interest to the cybersecurity community, delivered on the second and fourth Tuesday of each month. Articles are selected for their newsworthiness, timeliness, potential impact, and reach.
December 18, 2018
Does the Latest Bitcoin Hoax Mean Ransom Attacks Are on the Rise?
On Dec. 13, school administrators, business owners and others across the U.S. and Canada received emails threatening them to pay $20,000 worth of Bitcoin or risk a deadly explosion. The scam, which put law enforcement agencies and emergency personnel on high alert, represents a shift in the threat landscape, namely as it relates to scale, according to a recent article on http://www.circa.com. Once phoned in, perpetrators now can email thousands of bomb threats and financial scams with one click of the mouse. Ransom attacks are most likely on the rise, as they are seen as an inexpensive and easy way for individuals and nation states to raise money and move that money around.
Why Satellites Need Cybersecurity Too
Cybersecurity is a threat countries must not overlook when protecting their satellites, according to a recent article on http://www.space.com. Vulnerable to a number of different types of threats and attacks are hard to trace, satellites also have a series of attack points, rather than a single entry point that's easier to defend. Read more.
Think a Department of Cybersecurity is a Good Idea? Maybe Think Again
A recent report from http://www.defense360.com argues that many of the cybersecurity challenges we face today already have an approach suited to the problem, and none of them involve a Department of Cybersecurity, a disruptive bureaucratic solution that would fail to solve problems and may also add new ones. One notable concern is that turning cybersecurity over to a centralized department runs the risk of a one-size-fits-all technical solution that does not consider the unique risk environments of other agencies. Read more.
Aramco and Raytheon Cybersecurity Joint Venture A Boon to Job Creation
Saudi Aramco and American defense contractor Raytheon have signed a memorandum of understanding (MoU) to establish a joint venture cybersecurity company, the companies announced on Dec. 14. According to a report on http://www.arabianbusiness.com, the new company will market and provide cybersecurity software and hardware capabilities as well as research and development. The venture also is expected to advance Saudi Arabia's economic development goals by creating highly skilled jobs in the cybersecurity sector. Read more.
New Mimecast Survey Exposes Lack of Employee Cybersecurity Training
According to a new study by cloud-based email protection company Mimecast, of 1,000 employees who use employer-issued devices, 25 percent of employers do not understand the most common cybersecurity threats against their organizations. Mimecast also found that only 45 percent of businesses put their employees through mandatory, formal cybersecurity training. What does this mean? According to Mimecast, it could indicate that businesses are inherently trusting of their employees. Or, it could also mean that companies simply don't have the resources or know-how to implement formal cybersecurity training. Read more.