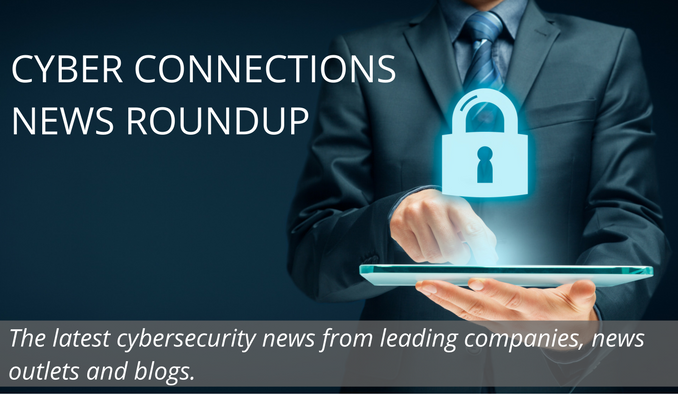 Get the latest cybersecurity news from leading companies, news outlets and blogs.
Cyber Connections News Roundup is a bi-weekly brief of online links to news stories and commentary of interest to the cybersecurity community, delivered on the second and fourth Tuesday of each month. Articles are selected for their newsworthiness, timeliness, potential impact, and reach.
New Document Lays Out Trump Administration Cyber Strategy
The new White House cybersecurity strategy, announced on Sept. 21, according to national security adviser John Bolton, suggests a more aggressive posture, including authorizing offensive cyber operations against foreign adversaries. The directive — called National Security Presidential Memorandum 13, or NSPM 13 – aims to deter malicious actors from launching digital attacks against the United States. However some argue that the 40-page document lacks new proposals, according to a recent Washington Post report. Read more.
Three "Out of the Box" Solutions for Closing the Cyber Skills Gap
Recently on www.wsj.com, Janaki Chadha reported on three proposals for closing the cybersecurity skills gap – a "Cybersecurity Peace Corps" (proposed by Scott Shackelford, chair of the cybersecurity program at Indiana University, Bloomington); a Cyber ROTC (proposed by Michèle Flournoy, a former senior official in the Defense Department); and financial incentives in the form of tax breaks for employers that develop training programs for cybersecurity jobs. Read more.
US House Introduces Cyber Workforce Bill
In other cybersecurity workforce news, www.zdnet.com reported that US lawmakers have introduced a bipartisan bill meant to address the current shortage of cybersecurity professionals. The bill, called the Cyber Ready Workforce Act (H.R.6791), would establish a grant program within the Department of Labor to support the creation, implementation, and expansion of apprenticeship programs in cybersecurity. Read more.
Many US Adults Lack Awareness of Cyber Careers According to New Survey
Meanwhile, a recent report on www.securityboulevard.com suggests that closing the cybersecurity skills gap may be difficult because many adults lack awareness of the opportunities in the field. A new national University of Phoenix survey found that 80 percent of U.S. adults have never considered a career in cybersecurity. These findings owe a lot to a greater lack of awareness and familiarity with cyber jobs and job titles, according to the report. Read more.
Healthcare Industry Must Keep Pace With Growing Number of Cyber Threats to Mobile Devices
A recent article on www.healthtechmagazine.net outlines what healthcare organizations must to do to keep pace with the inherent cybersecurity threats to the growing number of health mobility programs available to patients and medical staff. The article cited 2017 HIMSS Cybersecurity Survey data, which indicate that health industry users are generally aware of phishing or typical threats that affect a desktop computer, but less aware of threats that impact mobile devices such as smartphones or tablets. Read more.