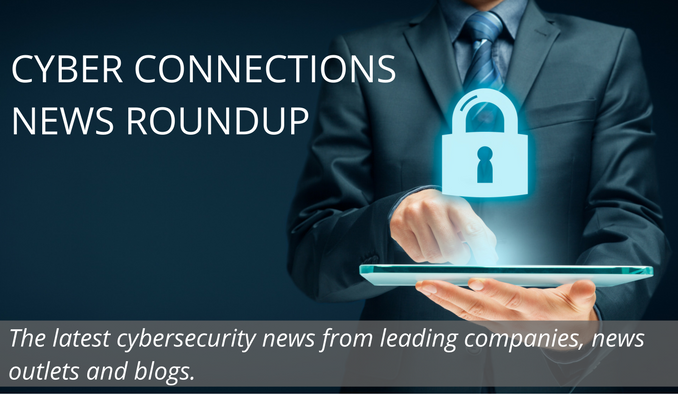 Get the latest cybersecurity news from leading companies, news outlets and blogs.
Cyber Connections News Roundup is a bi-weekly brief of online links to news stories and commentary of interest to the cybersecurity community, delivered on the second and fourth Tuesday of each month. Articles are selected for their newsworthiness, timeliness, potential impact, and reach.
August 28, 2018
Are Supercomputers Ready to Combat Cyber Threats
Supercomputers may be evolving, but many believe they remain impractical for solving security challenges. In June 2018, a new winner was crowned as the world's fastest supercomputer, with the US taking the honors back from China. Oak Ridge National Lab's Summit supercomputer can process more than 122 petaflops –122 thousand trillion floating-point operations per second. Supercomputers can have application in cybersecurity as well, but, according to experts, the days when that's a reality are far ahead. Read more.
12 TED Talks That Will Change the Way You Look at Business Cybersecurity
From http://www.varonis.com comes a list of its top 12 TED Talks on cybersecurity. These discussions touch on everything from how to create a strong password to the impact hackers have on world peace. Find out if your business is ready to face its next cyber threat. Read more.
Is New NIST Law Aimed at Helping Small Businesses with Cybersecurity Effective?
The president recently signed into law the NIST Small Business Cybersecurity Act, S.770, originally introduced as the Main Street Cybersecurity Act. This law mandates that NIST (National Institute of Standards and Technology) produce and disseminate educational materials to help small businesses improve their cybersecurity posture. The website http://www.seacoastonline.com offers a succinct overview of the measure plus some invaluable commentary on its effectiveness. Read more.
Google Parent Company Alphabet Closer to Going Public With New Cybersecurity Platform
According to a recent report on http://www.cnbc.com, Google's parent company, Alphabet, has revealed additional details on its new cybersecurity company, called Chronicle. Last year, Alphabet announced the company, but held back on much of the details. Recently, though, Chronicle CEO Stephen Gillett sat down with CNBC to offer some new details about the company's direction, including plans to deliver "planet-scale" security services to large corporations. Read more.
Steps Healthcare Organizations Must Take to Combat Growing Cyber Threats
A recent article in HealthTech Magazine offers an overview of the cyber threats faced by healthcare organizations, the latest breach trends and security best practices for providers. To help meet today's cyber challenges, healthcare organizations should first and foremost view cybersecurity as a business risk rather than just a technical challenge. Read more.