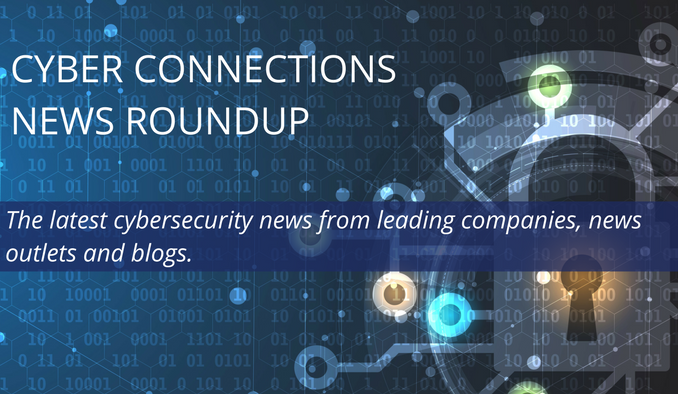 Get the latest cybersecurity news from leading companies, news outlets and blogs.
Cyber Connections News Roundup is a bi-weekly brief of online links to news stories and commentary of interest to the cybersecurity community, delivered on the second and fourth Tuesday of each month. Articles are selected for their newsworthiness, timeliness, potential impact, and reach.
August 14, 2018
This week in Las Vegas, some of the most talented cybersecurity minds have gathered to take part in two of the year's biggest hacker conferences, Blackhat and Defcon.
The highlights of these conferences are often what can best be described as cyber magic tricks, where technicians show off their skills by proving how they can break into various devices, such as computers inside cars, voting machines and medical instruments.
News From Black Hat and Defcon: Recent Reports Offer Insights into Current Cyber Threat Vulnerabilities
Two of the largest hacker conferences on the calendar wrapped up in Las Vegas last week. Blackhat USA 2018 (August 4-8) and Defcon (August 9-12). Check out http://www.cnet.com for day-by-day highlights from both events, including news about election vulnerabilities, smart cities, cryptocurrencies, and Google's current view on cybersecurity. Read more.
Meanwhile, as part of its report on the two cybersecurity events, http://www.crn.com asked 10 security executives and technical leaders attending Black Hat 2018 what election-related threats should be most worrisome to the government and general public. Read more.
Also reporting from Black Hat, Martin Giles, in an August 11 MIT Technology Review report, lays out the pros and cons of relying on machine learning and artificial intelligence to help guard against cyberattacks. Read more.
Is the Healthcare Industry More Vulnerable to Cyber Threats than Others?
According to a recent article on http://www.techcrunch.com, healthcare organizations on average spend only half as much on cybersecurity as other industries. Hospitals especially, with their massive amounts of personal records, are attracting an unusually high number of hackers. Read more.
TVA Invests in Cybersecurity Operations Center
Recognizing the increasingly high stakes of cyber threats on power grids and public utilities, the Tennessee Valley Authority (TVA), according to a recent report from The News Courier, has invested in state-of-the-art monitoring systems and equipment for a new cybersecurity operations center designed to combat the thousands of daily hacking attempts on the nation's largest public power utility. Read more.
Are Employees an Organization's Greatest Cybersecurity Risk?
As reported on http://www.holmesreport.com, a new Finn Partners study confirms what many organizations already suspect – employees are their biggest cybersecurity risk. The study, based on a survey of 500 US employees, found that breaches are largely due to the use of personal devices for work. The survey revealed, for example, that nearly two in five workers have clicked on a link or opened an attachment from a sender they did not recognize. Read more.