Tips for Success in a Male-Dominated Field: Hear from UMUC Cybersecurity Alum Keirsten Brager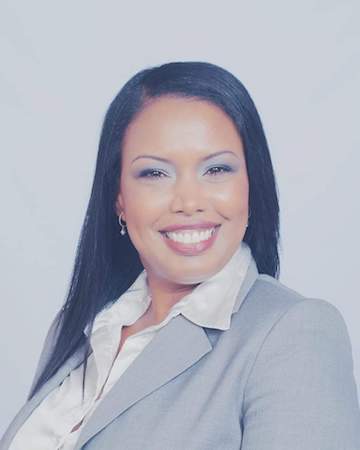 In a recent interview with Pamela Scott, host of the podcast People Secure Cyber, University of Maryland University College (UMUC) Cybersecurity alumnae and author Keirsten Brager (right), MS, CISSP, discusses her latest book, "Secure the Infosec Bag: Six Figure Career Guide For Women In Security" and shares her advice on some of challenges she faced during her career in a male-dominated profession.
In an in-depth interview, Brager shares her passion for introducing women to cybersecurity and discusses the challenges she faced as a minority woman in cybersecurity. As she notes during the conversation, a lack of role models and mentors to help her navigate the complexities with the discipline resulted in a lack of confidence early on.
What is her strongest piece of advice? "Make sure you get some strong mentors on your side who can relate to your unique challenge," said Brager. "And you can have more than one mentor. I have what I my 'circle of excellence,' people I've grown to trust over time," she added.
About Keirsten Brager
Keirsten Brager ia a security technology lead at a Fortune 500 power utility company and was recently named one of Dark Reading's top women in security quietly changing the game. She is also the author of "Secure The InfoSec Bag: Six Figure Career Guide for Women in Security," a guide to empowering women with the strategies needed maximize their earning potential. Brager holds a MS in Cybersecurity from UMUC and several industry certifications, including the CISSP and CASP.