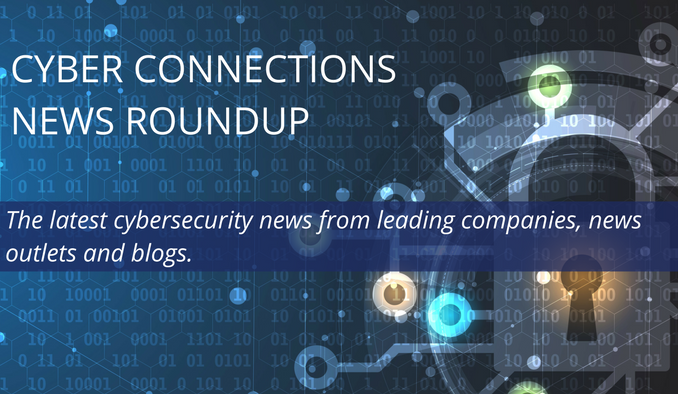 Get the latest cybersecurity news from leading companies, news outlets and blogs.
Cyber Connections News Roundup is a bi-weekly brief of online links to news stories and commentary of interest to the cybersecurity community, delivered on the second and fourth Tuesday of each month. Articles are selected for their newsworthiness, timeliness, potential impact, and reach.
June 12, 2018
Has Brexit Put European Cybersecurity at Risk?
Sylvia Thompson of the Irish Times writes about the cybersecurity implications of Britain's exit from the European Union. Britain, after all, historically has been the link between the intelligence network of the US, Canada, Australia and New Zealand and the European Union. So, the question remains: If Britain goes, does the link break? Read more.
New Study Outlines Recommendations for Preventing Identify Theft
The National Cybersecurity Society (NCSS), a national non-profit created to address small business cybersecurity, recently released a study focuses on business identity theft, how it is perpetrated and how we can prevent it. Titled "Business Identify Theft in the US," the study was funded through a grant provided by the Identity Theft Resource Center and the Department of Justice, Office for Victims of Crime. Read more.
New Ridge Institute to Focus on Global Resiliency Against Cyber Threats
The Washington Business Journal reports that Tom Ridge, the first secretary of the Department of Homeland Security, has launched the Ridge Global Cybersecurity Institute. The organization's mission is to advise and educate business leaders on navigating cybersecurity threats. Read more.
States and Counties Ramp Up Security Prior to Key Elections
As we get closer to key election dates, state and county governments across the country are intensifying their efforts to mitigate cyber threats in light of Russian attempts to meddle with the 2016 presidential election.
As reported on wnyt.com, for example, officials in New York are conducting cybersecurity drills in an effort to determine how vulnerable their state's election system is to hacking. The exercises will simulate scenarios in which a hostile group seeks to tamper with voting systems, change election tallies or otherwise undermine voter confidence. Read more.
Meanwhile, in Collier County, Florida, Trish Robertson of the elections staff reports on www.hellowfl.com that the county has been ramping up preparations to prevent threats for the past few weeks, notably by installing a security networking monitoring system called "Albert." Read more.
[Cyber] Securing the 2018 World Cup
On www.securityintelligence.com, Camille Singleton writes that security at the 2018 World Cup must move beyond the physical, which normally includes increased local police, physical barriers and identification checks. The widespread use of digital devices and social media warrant enhanced awareness and preventative measures to protect fans, foreign dignitaries and celebrities from malicious actors. Read more.