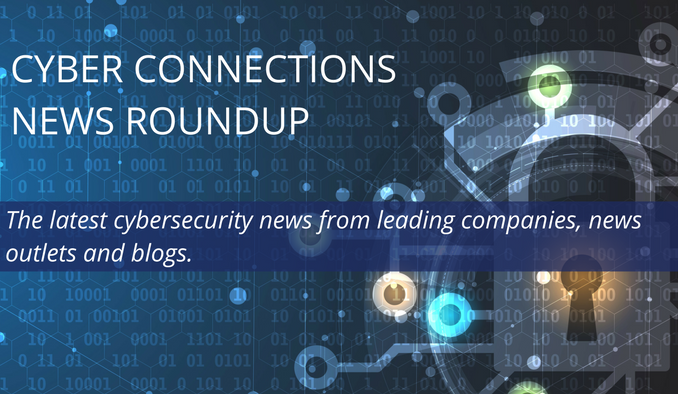 Get the latest cybersecurity news from leading companies, news outlets and blogs.
Cyber Connections News Roundup is a bi-weekly brief of online links to news stories and commentary of interest to the cybersecurity community, delivered on the second and fourth Tuesday of each month. Articles are selected for their newsworthiness, timeliness, potential impact, and reach.
May 8, 2018
Iowa to Focus on Voting Cybersecurity
As reported on wcfcourier.com, the State of Iowa announced plans to form a multi-disciplinary group to the security of voting systems. The new Iowa Election Cybersecurity Working Group will include representatives from the U.S. and Iowa Departments of Homeland Security, the U.S. Elections Assistance Commission, the Iowa National Guard, Iowa's Office of the Chief Information Officer, and others. Read more.
Cybersecurity to Become Ubiquitous In California
Statescoop.com reports that cybersecurity will become one of the key components of California's Department of Technology's vision moving forward. According to Peter Liebert, California's chief information security officer, the state's "Vision 2020" plan focuses on a goal of ensuring that all business conducted by the state will be delivered securely. Read more.
Leading Tech Companies Agree to Defend Customers Against Cyber Attacks
Microsoft, Facebook, Dell, LinkedIn, GitHub, among other leading tech firms, have signed the Cybersecurity Tech Accord, an agreement to defend their customers from cybercriminal and state-sponsored attacks. As reported on associationsnow.com, the group of 33 tech companies, led by Microsoft, who dubbed the effort a digital Geneva Convention. Read more.
The State of Colorado Turns to Military Veterans to Fill Cyber Jobs
As reported on forbes.com, the State of Colorado's Governor's Office of Information Technology is bridging the cyber skills gap by implementing a Veterans Transition Program in which veterans who are transitioning out of active duty can apply for a paid internship at the Governor's Office of Information Technology where they can gain experience with the tools used in the public and private sectors, notably blockchain technology. Read more.
Global Telcos Establish Partnership to Combat Cyber Threats
Singtel, SoftBank, Etisalat, and Telefónica have formed a cybersecurity group to share data on threats. As reported on zdnet.com, the group, called the Global Telco Security Alliance, will offer a managed security services platform that supports customers across 60 countries in Asia-Pacific, Europe, the Middle East, and the Americas. Read more.