The master's degree in management with a specialization in joint military strategy from University of Maryland Global Campus allows you to gain advanced operations and management skills while preparing for your next move up the career ladder. You will have the opportunity to build a solid foundation in human resources management, marketing, project management, public sector administration, and other areas to prepare for management-level roles in the military and private sector.
These requirements are for students who enroll in the 2021–2022 academic year. For prior year academic requirements, visit our catalog archive.
About the Management Master's Degree with Joint Military Strategy Specialization
We've developed the joint military strategy specialization curriculum in conjunction with military leaders to help you build expertise managing operations.
What You'll Learn
Through your coursework, you will learn how to
Assess performance at the individual, group, and organization levels
Make decisions using statistics and financial information
Lead using organizational theory, effectiveness measurement, and systems thinking
Coach and mentor employees
Manage change, culturally diverse work environments, and work groups
Motivate and incentivize employees
Coursework Examples
In past projects, students have had the opportunity to
Design a change management training for managers using presentation software
Participate in a group project to develop criteria and strategies to address performance deficiencies in employees
Participate in a series of leadership questionnaires to identify your leadership style and development needs
Management Master's Degree with Joint Military Strategy Specialization Requirements
Our curriculum is designed with input from employers, industry experts, and scholars. You'll learn theories combined with real-world applications and practical skills you can apply on the job right away.
Master's - specialization Courses
Initial Requirement
UCSP 615
(to be taken within the first 6 credits of study)
Core Courses
MGMT 630
MGMT 640
MGMT 650
Specialization Courses
Specialization coursework comes from the completion of Joint Forces Staff College and will be added to your UMGC transcript once a review and approval for eligibility has been completed.
In addition, you are required to take two courses chosen from the following:
NPMN 600
NPMN 660
HRMD 610
HRMD 650
PMAN 634
PMAN 641
MRKT 600
MRKT 601
Capstone Course
Course Rules and Program Progression
You can take MGMT 610 and MGMT 615 instead of MGMT 630.
MGMT 610 must be taken within the first 6 credits.
MGMT 640 and MGMT 650 should not be taken at the same time.
You can take MRKT 600 and MRKT 601 instead of MRKT 620.
You must complete 24 credits, including all core requirements, before enrolling in MGMT 670.
Other Requirements
You must maintain a GPA of 3.0 or higher at all times.
All degree requirements must be fulfilled within five consecutive years.
Any transfer credits must have been earned within the five-year time frame to be applied toward a graduate degree.
Please review our overview of overall master's degree requirements for additional considerations.
Program Admission Requirements
If you have graduated from the Joint Forces Staff College, you may be eligible to transfer 9 graduate credits toward a Master of Science in Management with a specialization in Joint Military Strategy at University of Maryland Global Campus.
To participate in this partnership program, you must have completed JFSC. All coursework for the degree, including courses taken at JFSC, must be completed within a five-year window. You must submit official transcripts from JFSC for review, along with the transfer credit evaluation request form, to see if you meet the eligibility requirements.
UMGC's military-trusted faculty can help active-duty students modify deadlines around training exercises and deployments. It's important to communicate with your professors…. If it's not possible to continue in a class due to unscheduled changes in your duty status, advisors can assist with processing a military withdrawal.
Barbara Kessler
Military Spouse
Military Education Coordinator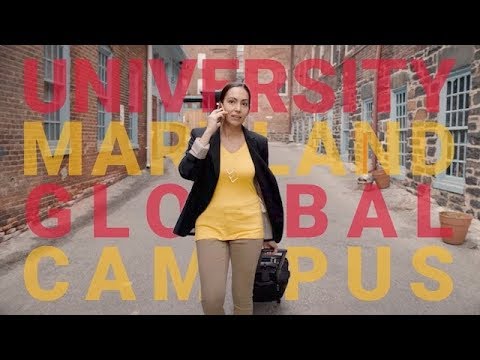 With 70 years of experience serving working adults, service members, and their families, UMGC knows what your unique academic journey entails: hard work, perseverance, and determination. Student success is what we are made for. That focus is why we are committed to having your back every step along the path toward achieving your educational goals. Step up to the challenge at UMGC.edu.
At UMGC, we know how to serve those who serve us. We've been the primary educators of U.S. military members for more than six decades, and we have a proven track record of excellence.
Jeffrey Newbern
Assistant Vice Provost, Academic Affairs
[UMGC is] very tailored toward the military lifestyle. They make it very easy for career students to work off the clock or on their own time to pursue their degree, and that's why I stayed with [UMGC] for the graduate program as well.
Jonathan Barnes
Master of Business Administration
Student Clubs and Organizations
Type: Student organization
Available To: Undergraduate and Graduate

The Public Safety Student Association encourages discussions on careers, current events, and topics within the public safety field. Previous activities have included webinars on related topics and careers.

Type: Student organization
Professional Affiliation:

Student Veterans of America

Available To

: Undergraduate and Graduate

The SVA: UMGC Chapter offers its members information and support on benefits, academics, and policies. Within the club, students can network with faculty, staff, and peers and share their stories. The SVA: UMGC Chapter offers online and in-person fellowship for active-duty servicemembers and veterans serving in the United States and abroad. Members work to ensure that students who are military-affiliated and veterans have a voice on campus. The club provides peer support and mentorship to aid students in academic success, career advancement, networking, and transition support.
Additional Information
All coursework for the degree, including courses taken at Joint Forces Staff College, must be completed within seven years.